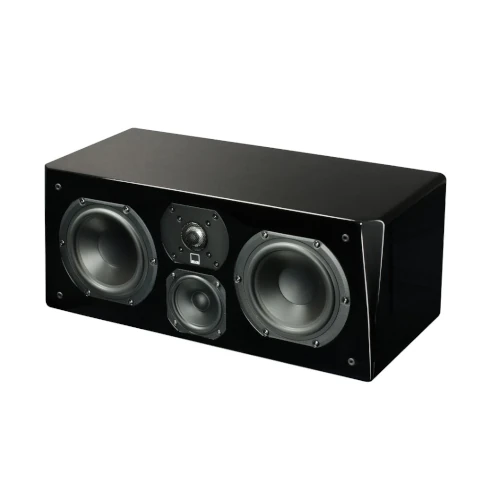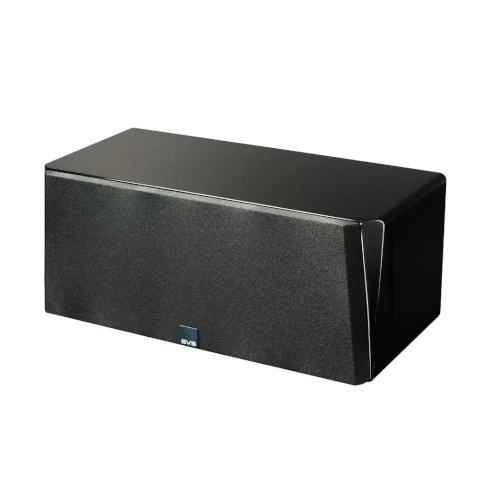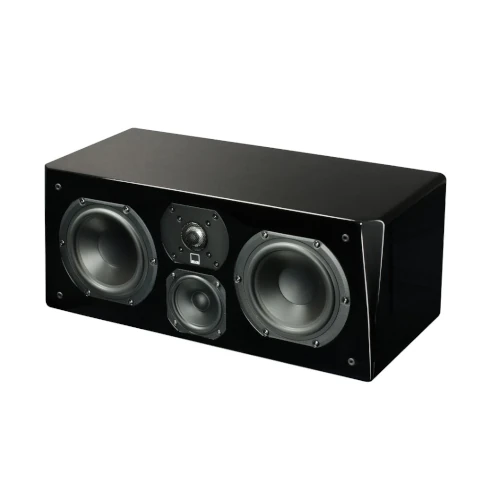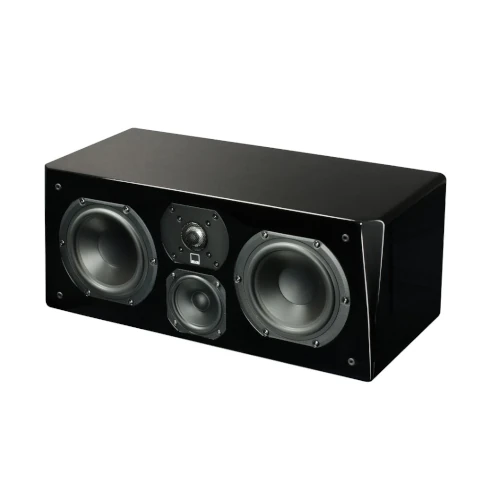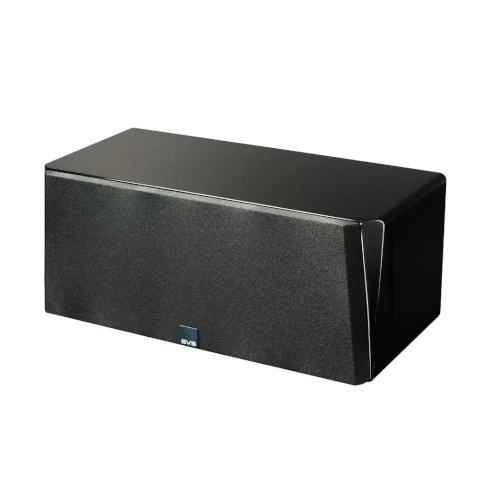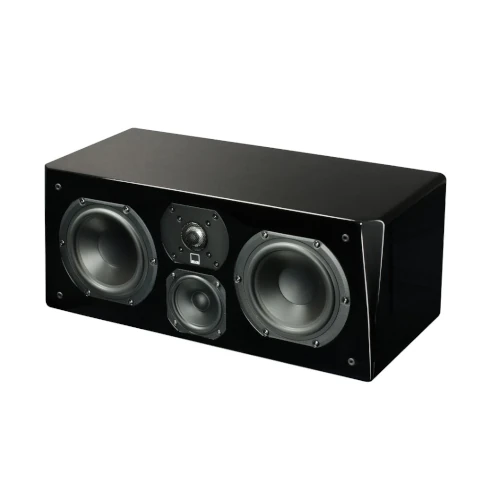 SVS Prime Centre Speaker
-
From:
$

719.00
How To Order
Purchase Online
Add to cart and checkout online
Phone Order
Call us on 02 9651 4922 to talk to a real person.
Seen it cheaper? Let us know!
Unrivaled among centre channel speakers in its class, Prime Centre delivers crisp dynamics, crystal clear vocals, and a broad, precise soundstage. 3-way design is optimized for the widest sweet spot possible.
Description
Specifications
Additional information
Description
Prime Centre
It's rare, if not impossible to find a true 3-way centre channel speaker at even close to what the Prime Centre costs. Leveraging design elements and technology from the SVS Ultra Centre, the Prime Centre speaker features premium drivers and crossover components and sophisticated engineering that put it in a class by itself when compared to other centre speakers in its class.
Centre channel speakers are often considered the most underrated speakers in a home theater because they handle so much of the content yet are designed as afterthoughts by many audio brands. The SVS Prime Centre accepts no compromises and anchors the front soundstage of a 5.1 home theater surround sound system or other set-ups with precision and power that complements even the most high-end multi-channel systems.
Well-equipped to play the most important role in a surround sound home theater, every aspect of the Prime Centre speaker was designed for sonic excellence. From the premium grade drivers and sophisticated SoundMatch three-way crossover to the extra-thick baffle, internal bracing, and FEA optimized tweeter diffuser, the Prime Centre channel speaker's design and engineering features drive its performance into uncharted territory for a centre channel speaker at its price.
Prime Driver & Tweeter Design
Since centre channel speakers handle a large percentage of the audio content, including dialogue and vocals, and much of that sound falls within the mid-range, SVS engineered an incredibly light and rigid polypropylene cone for the Prime Centre speaker's mid-range driver to provide a flat frequency response and to generate the SPL necessary for stunning in-room dynamics and an expansive front soundstage. The mid-range driver is also housed in its own sub-enclosure within the cabinet to ensure there's no modulation from the robust woofers.
The 1-inch aluminum dome tweeter is light, efficient, and rigid, playing crystal clear at high volumes for a sense of utter transparency, while offering an 'airy' presentation and incredibly unveiled highs so female vocals and dialogue always sound crisp, smooth and clear. The potent 5.25-inch woofers are built on an all-new cast ABS-fiberglass composite basket for precise component alignment and an inert frame without resonances or added harmonics. The light and rigid cone material render a flat frequency response and deliver deep and authoritative low frequency playback. For optimized bass extension the cabinet is rear ported and optimally tuned for dual woofers.
Innovative SoundMatch Crossover Design
Performance Driven Cabinet Design and Geometry
Tapered edges on the Prime Centre speaker's front baffle, known as chamfers, minimize edge diffraction for clear and precise soundstaging. The cabinet's presence is substantial but it does not take over a room visually and offers a modern industrial feel with acoustic enhancements like shorting rings and a tweeter diffuser. All of these advancements are packed into an attractively styled cabinet available in stunning piano gloss black or premium black ash finish.
Frequency Response / Acoustic Data
Rated bandwidth: 48 Hz-25 kHz (±3 dB)

Nominal impedance: 8 ohms.

Sensitivity: 86 dB (2.83V @ 1 meter full-space, 300-3kHz)

Recommended amplifier power: 20-200 watts.
Speaker Specs
Black ash and piano gloss black finish options

5-way binding posts

Dual 1" wide-flared rear-firing ports

Cloth grille with pin/cup retention system

Elastomer stick-on bumper feet (adds 3mm to height)

Centre Channel Loudspeaker

Cabinet Dimensions: 7.6″ (H) X 18.6″ (W) X 8.6″ (D)

Overall Dimensions: 7.7″ (H) X 18.6″ (W) X 9.2″ (D) (includes grille and bumper feet)

Shipped Dimensions: Shipped Dimensions: 12.2″ (H) X 23″ (W) X 13.4″ (D)

Weight Unboxed: 20.2 pounds (9kg)

Shipped Weight: 23.3 pounds (10.6kg)
Driver Specs
1" Aluminium Dome Tweeter:

FA-optimised diffuser for airy and unveiled presentation

Aluminium dome for exceptional transient response

3.5" Midrange Driver:

Polypropylene cone for excellent stiffness/mass ratio and pistonic behaviour

Cast ABBY-fibreglass composite basket ensures precision component alignment and excellent thermal transfer

Vented voice coil former minimises air compression artifacts

Dual 5.25" Woofers:

Long stroke motor and suspension for high output

Polypropylene cone for excellent stiffness/mass ratio and pistonic behaviour

Aluminium shorting ring to reduce gap inductance, lower distortion, and enhance high frequency response

Cast ABBY-fibreglass composite basket ensures precision component alignment and excellent thermal transfer

Vented voice coil former minimises air compression artifacts
Crossover & Cabinet Specs
Crossover
3-way crossover with premium-grade capacitors, air-core inductors and heavy-trace printed circuit boards

Midrange-to-tweeter crossover: 2.4 kHz (12 dB/octave slopes)

Woofer-to-midrange crossover: 350 Hz (12 dB/octave slopes)
Cabinet
Separate sealed midrange enclosure shifts standing waves beyond the driver pass band, improving sound quality

Separate sealed midrange enclosure shifts standing waves beyond the driver pass band, improving sound quality

Chamfered front baffle and flush-mounted drivers reduce edge diffraction and improved on-axis high frequency response

FA-optimised cabinet and bracing eliminates resonances
Additional information
| | |
| --- | --- |
| Weight | 10 kg |
| Carton Dimensions | 31 × 58 × 30 cm |
| colour | Black Ash, Gloss Black |