Martin Logan Motion Foundation C1 Centre Speaker
From:
$

999.00
How To Order
Purchase Online
Add to cart and checkout online
Phone Order
Call us on 02 9651 4922 to talk to a real person.
Seen it cheaper? Let us know!
Call us on 02 9651 4922 for our special introductory price!
Foundation C1 centre speaker offers incredibly clear dialogue to round out the front stage of any Motion Foundation surround sound system all in a space conscious design.
Description
Specifications
Additional information
Description
Motion Foundation C1
For those building out a surround sound system, the centre channel is one of the most important pieces. The majority of dialogue in a movie comes from this speaker, so it is critically important that dialogue be clear. As with all Motion Foundation models the Gen2 Obsidian Folded Motion Tweeter S and Folded Motion Waveguide are used to great effect here to blanket your listening area in crystal clear dialogue. Foundation C1's aluminum midbass drivers are also further enhanced by MartinLogan's signature 2.5 way "Anti-Lobing" centre channel design to provide the performance of larger 3 way designs in a much more furniture friendly package.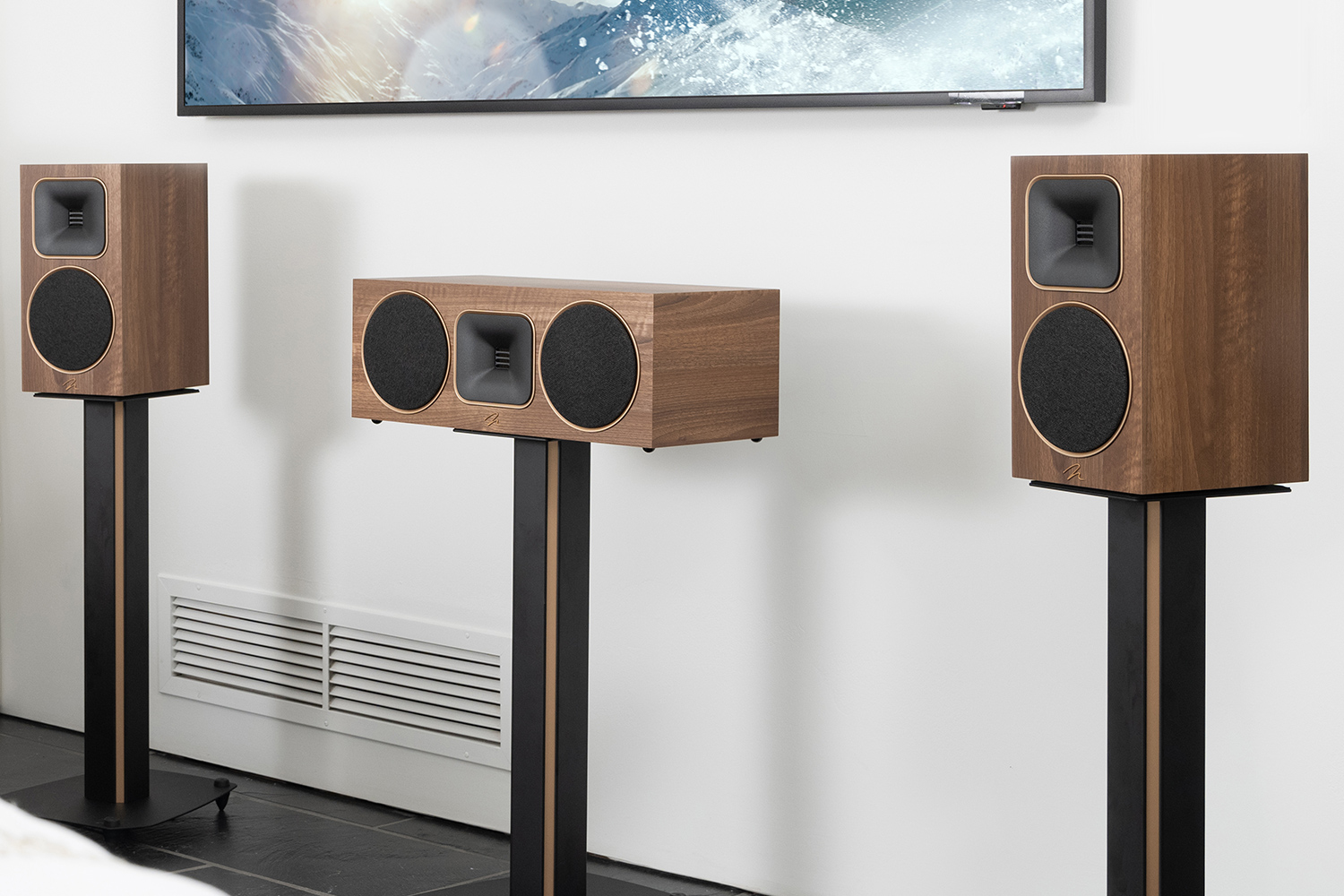 The Martin Logan Foundation Story
MartinLogan Foundation Series products redefine affordability by incorporating many of MartinLogan's renowned high-performance technologies at accessible prices.
Leveraging 40 years of design and engineering prowess and offering MartinLogan's renowned thin-film performance, Motion® Foundation is a gateway into the world of true hi-fi sound. With a choice of 5 different models in 3 different finishes, Motion® Foundation speakers are an ideal foundation for building a high performance Stereo or Surround sound system. Bringing high end performance to a wider audience, Motion® Foundation offers incredible immersion for all your favorite content.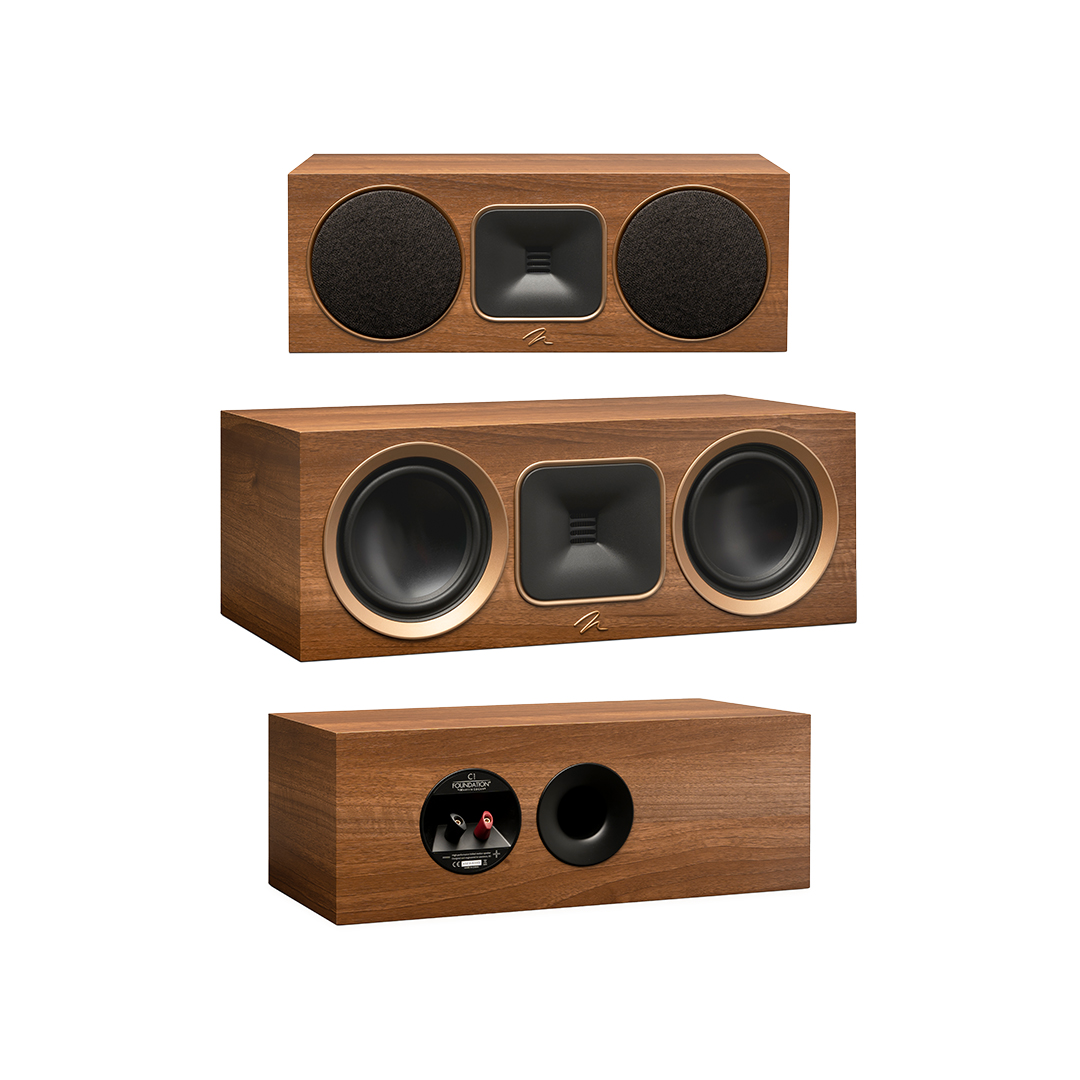 Legendary Martin Logan Sound
MartinLogan speakers are known for their exceptional articulation, detail and realism, regardless of the listening environment. By using advanced thin-film technologies and Controlled Dispersion, MartinLogan delivers a unique and unparalleled listening experience that is not commonly found in other speakers.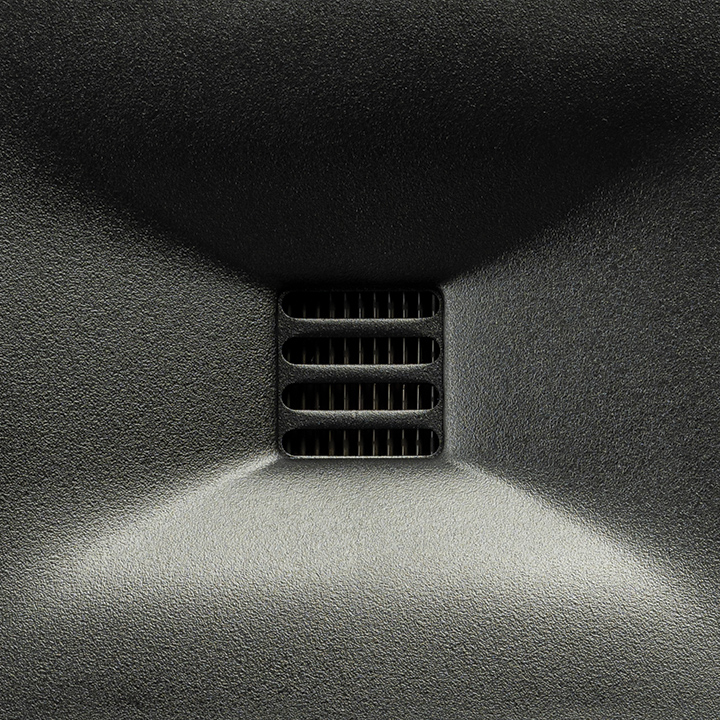 Gen2 Obsidian Folded Motion Tweeter S 
The Gen2 FMT S offers effortless performance, unmatched by conventional technologies. By folding thin film material, MartinLogan is able to pack more surface area into a small space. Large surface area, light weight and low excursion means an incredibly fast and responsive tweeter capable of reproducing the most nuanced content with stunning detail and clarity.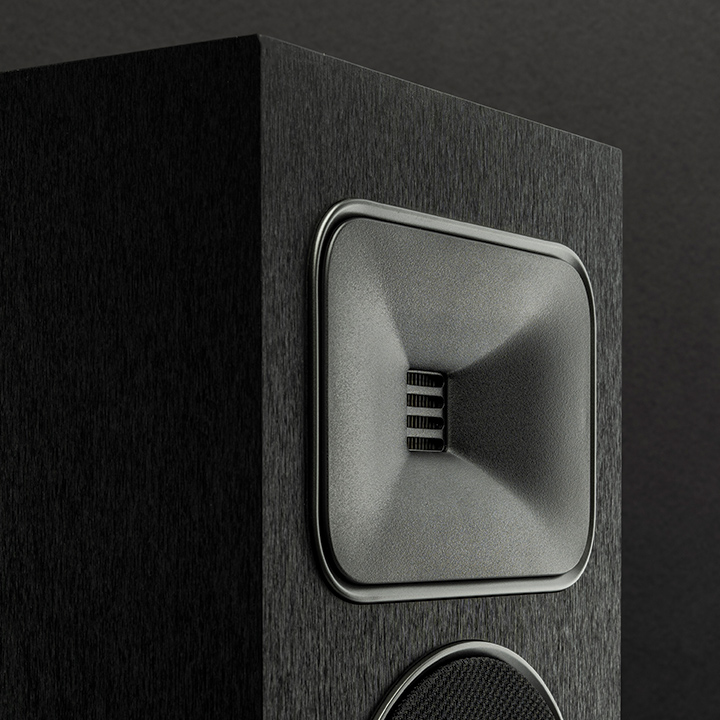 Folded Motion Waveguide
Enhances the Controlled Dispersion of the tweeter, blanketing the listening area with incredible detail and precision. Avoids performance robbing room reflections and provides a more consistent sound across a wider seating area.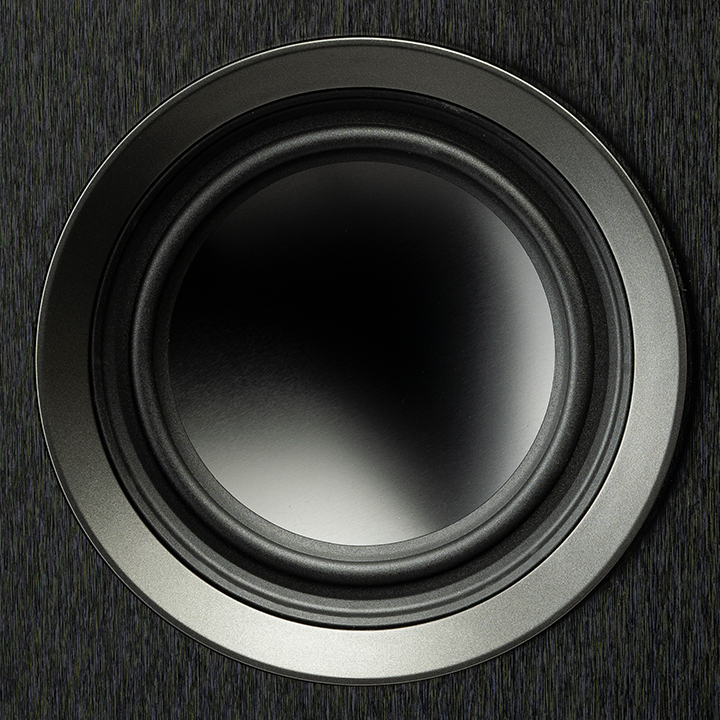 Aluminium Mid- Bass Drivers
Using trickle down technology from MartinLogan's own Motion XT and Motion Series, the C1 uses the exceptional properties of Aluminum to maximize clarity, detail, and output from the dual mid-bass drivers.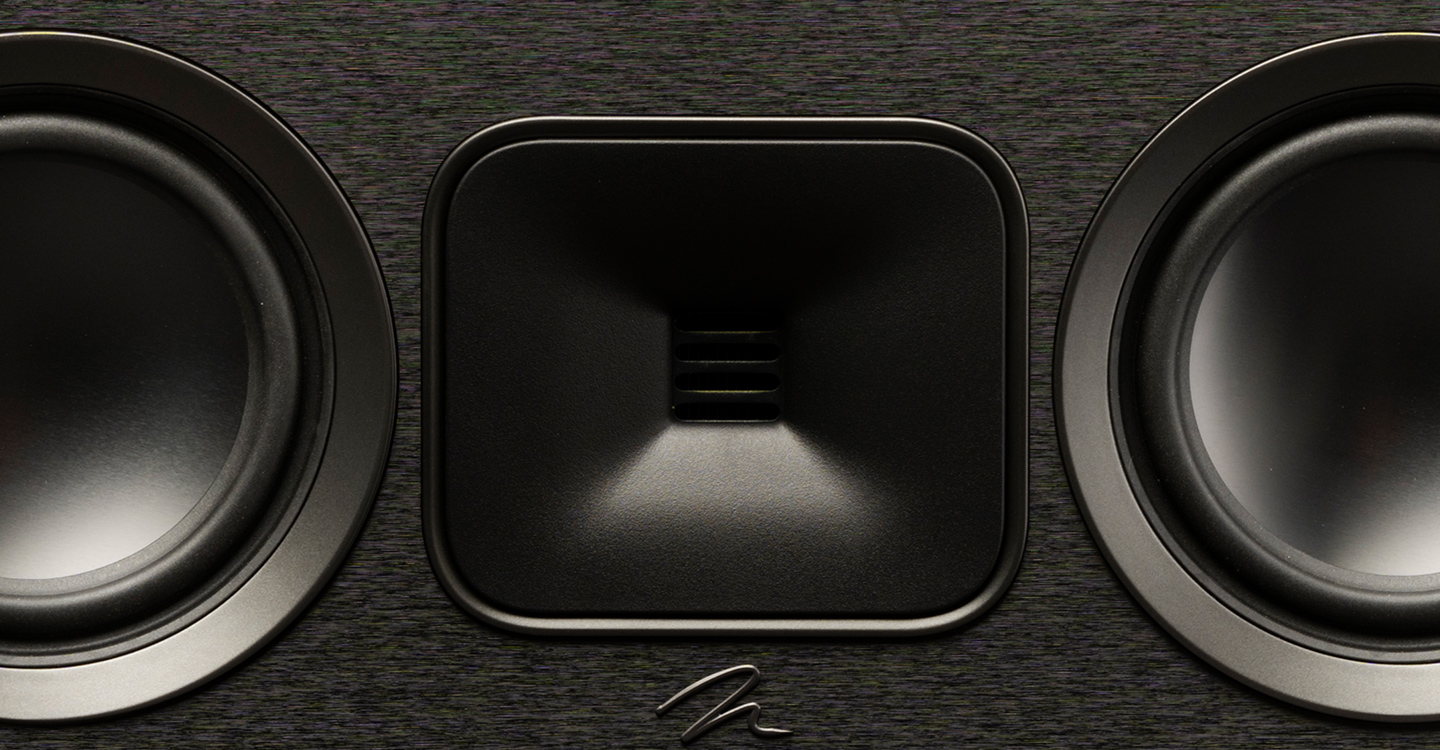 Anti-Lobing Centre Channel Design
The C1 also utilizes a 2.5-Way crossover design to eliminate lobing and preserve the tonality of the source material. This results in a significant reduction of negative effects on sound reproduction, leading to a more precise and accurate listening experience.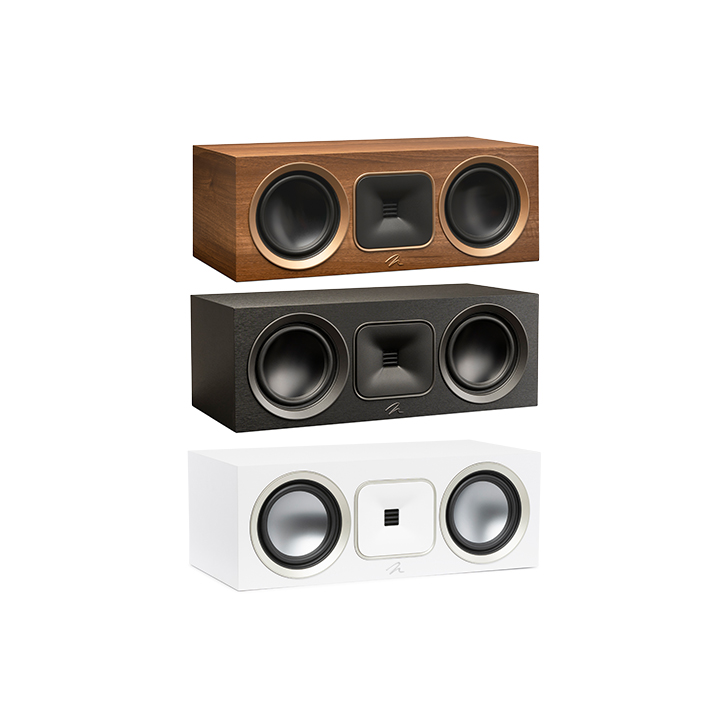 Modern Design Featuring Timeless Finishes
Motion® Foundation® models are available in 3 timeless finishes to compliment any decor: Walnut with Bronze trim, Black with Gunmetal trim, or Satin White with Silver trim.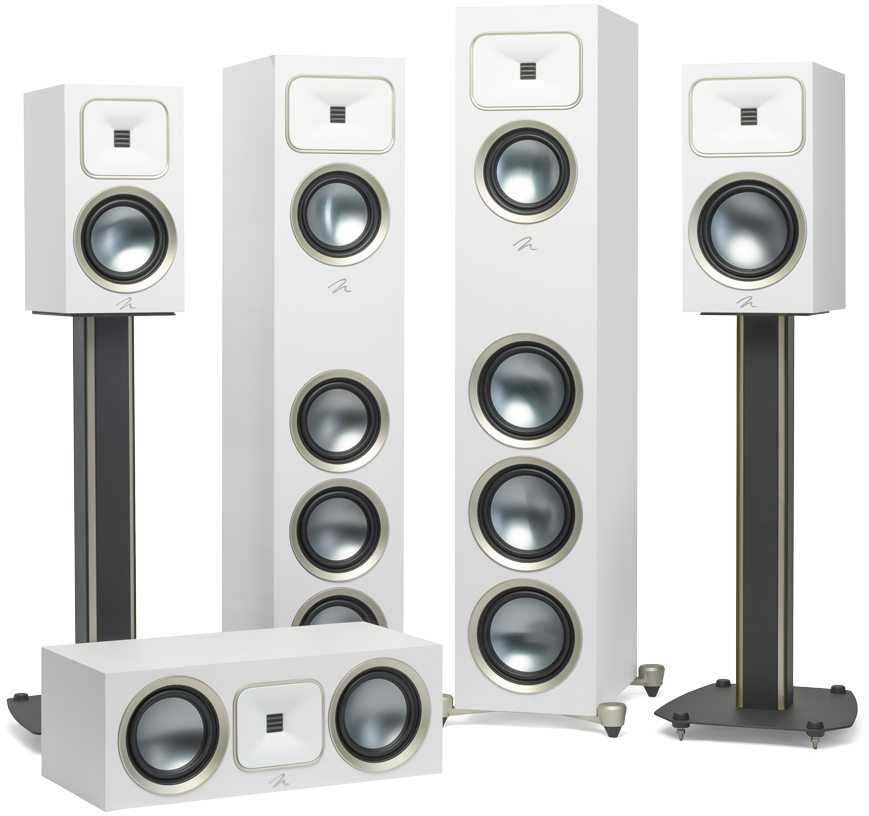 Frequency Response

53 Hz – 23 kHz ± 3 dB

Tweeter Dispersion (horizontal x vertical)

90° x 90°

Recommended Amplifier Power

15 – 100 watts

Sensitivity

91 dB

Impedance

4 ohms

High Frequency Driver

0.94" x 1" (2.4 x 2.5cm) Gen2 Folded Motion® Tweeter S with 3.5 in2 (22.6 cm2) diaphragm.

Crossover Frequency

2,900 Hz, 3,200 Hz (2.5-way)

Mid-Frequency Drivers

2x 5.5" (14cm) aluminum cone with cast aluminum basket. Non-resonant sealed chamber format. Unibody cone construction.

Cabinet

Rear Ported

Binding Post Inputs

5-way Binding Posts (Non Bi-Wire)

Weight

11.0kg

Dimensions (H x W x D)

7-5/8" x 20" x 10"




19.2cm x 50.8cm x 25.5cm

Finish

Black, Walnut, and Satin White
Additional information
| | |
| --- | --- |
| Weight | 11 kg |
| Carton Dimensions | 29 × 60 × 35 cm |
| colour | Black, Satin White, Walnut |