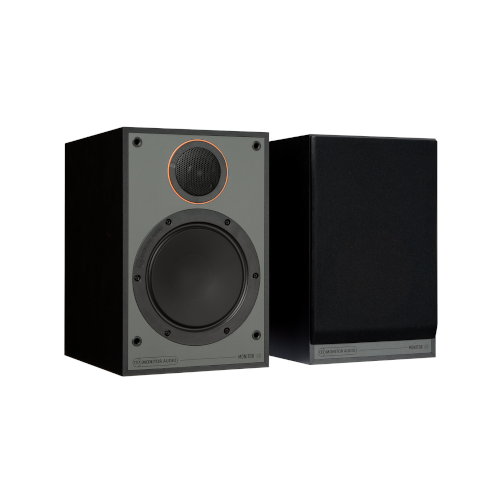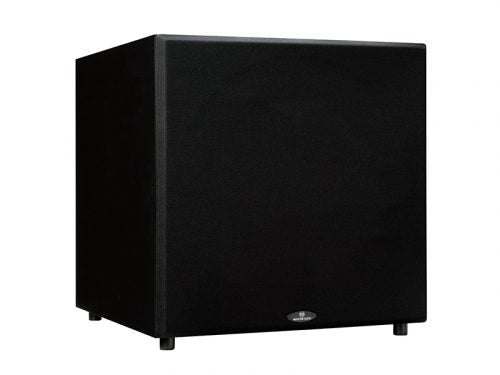 Package 2: Denon AVR-S660H & Monitor Audio Monitor 200 5.1
How To Order
Purchase Online
Add to cart and checkout online
Phone Order
Call us on 02 9651 4922 to talk to a real person.
Seen it cheaper? Let us know!
Package 2: Denon AVR-S660H 5.2 Channel AV Receiver and Monitor Audio Monitor 200 5.1 Speaker Package
This is a high performing and affordable floorstanding 5.1 system.
Description
Specifications
Additional information
Description
Package Includes:
Denon AVR-S660H 5.2 Channel AV Receiver

Monitor Audio Monitor 200 Floorstanding Speakers (Pair)

Monitor Audio Monitor C150 Centre Speaker

Monitor Audio Monitor 100 Bookshelf Speakers (Pair)

Monitor Audio Monitor MRW-10 – 10 Inch  Subwoofer
Denon AVR-S660H
Key Features of the Denon AVR-S660H:
5.2 channel
75 watts per channel
4K and 8K video support HDR and Dolby Vision
6 HDMI inputs
Digital optical inputs
Phono input for turntable
Dual subwoofer outputs
HDMI eARC
Bluetooth, Ethernet and WiFi connection
Music streaming including Airplay 2, Spotify, Tidal, etc and free internet radio
Supports Amazon Alexa and Google Voice Assistant
App control on your phone or tablet
Front USB input and headphone connection
Please see below for more information on each speaker  model.
Monitor 200 Floorstanding Speakers
Monitor Audio's floorstanding Monitor 200 loudspeakers give a room-filling performance with a rich and enveloping bass and extraordinarily detailed audio resolution. Their elegant proportions and contemporary driver styling ensures that they will be a feature of any room.
The dedicated mid-range driver delivers the clarity and precision expected from a serious hi-fi speaker, and adds the necessary warmth to create an immersive musical and cinema experience. The larger driver and cabinet size produce the scale and punch that is recommended for optimum performance in medium to large rooms.
The Monitor 200s are equipped with outrigger feet that give a sleeker appearance, take up less floor space and improve the stability of the speaker.

Monitor C150 Centre Speaker
Featuring twin 5 1/2″ MMP II drivers and the design details found throughout the range, the Monitor C150 centre speaker adds clarity to any performance, ensuring a captivating listening experience.
The Monitor C150 centre speaker is ideal for cabinet or shelves. The sealed enclosure ensures it can be positioned up against a wall without any detrimental effects to the performance.
The twin 5 1/2″ MMP II drivers work perfectly in tandem to give precise clarity and intelligibility to movie dialogue presentation. This speaker takes any system's performance to the next level.

Monitor 100 Bookshelf Speakers
The Monitor 100s are handsome speakers designed to be placed on a bookshelf or mounted on a stand. With their orange bass driver cones and black C-CAM tweeters, they delight both the eyes and the ears.
The Monitor 100s are beautifully proportioned speakers featuring a 6 1/2″ MMP II bass driver complemented by a 25 mm black C-CAM tweeter. With a larger bass driver and bigger cabinet, the 100s deliver a more expansive and punchy sound.
Two sets of binding post terminals on each speaker allow for bi-wiring or a bi-amp set up. To maintain their compact proportions, and to allow positioning in the most confined locations, the speakers are rear ported. The Monitor 100s truly deliver the classic Monitor Audio sound.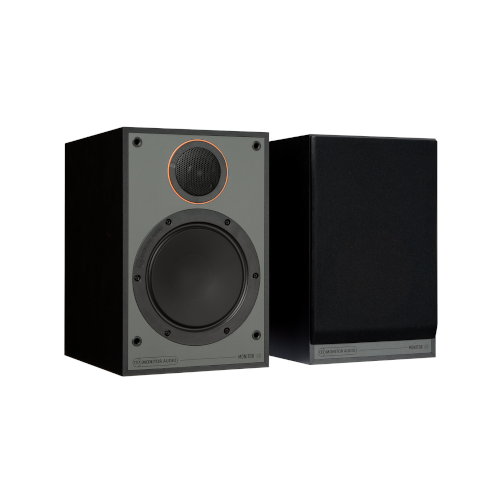 Monitor MRW-10 Subwoofer
The muscular Monitor MRW-10 powered subwoofer delivers a thunderous bass down to below 30 Hz and offers a totally immersive movie, music, or gaming experience.
The Monitor MRW-10's rigid cabinet is made from 18 mm thick MDF and accommodates a 10″ long-throw MMP II bass driver and a rear port that allows optimal output from the powerful on-board 100 W class D power amplifier.
The Monitor MRW-10 boasts an array of features dedicated to optimising a home theatre system. There are three pre-set EQ mode settings (Music, Movie, Impact) to offer a level of adjustment for all rooms and tastes, and the controls use an advanced DSP based architecture to provide the ultimate in audio flexibility.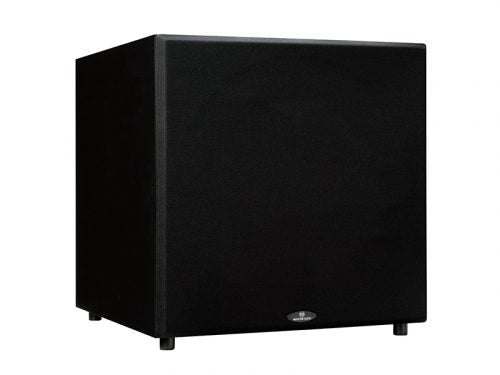 Denon AVR-S660H
Number of power amps: 5
Power output
– 130 W (6 ohm, 1 kHz, 1% 1ch Drive)
– 90 W (6 ohms, 1 kHz, 0.7% 2ch Drive)
– 70 watts per channel (8 ohm, 20 Hz – 20 kHz, 0.08% 2ch Drive)
– Speaker impedance: 6 – 16 Ω / ohms
Preamplifier section
– Input sensitivity/impedance: 200 mV / 47kΩ/kohms
– Frequency response: 10 Hz – 100 kHz — +1, –3 dB (Direct mode)
– S/N Ratio: 98 dB (IHF–A weighted, Direct mode)
FM section
– Tuning frequency range: 87.5 MHz – 108 MHz
AM section
– Tuning frequency range: 522 kHz – 1611 kHz
Ports – Input
– HDMI: x5
– Composite (video): x2
– Analog Audio: x2
– Digital Optical / Coaxial: x2 / x1
– USB (front): x1
Ports – Output
– HDMI Monitor: x1
– Composite (video): x1
– Audio Pre-out (SW): 2.0 ch
– Phones: x1
Ports – Other
– Ethernet: x1
– Microphone Port: x1
– FM/AM Tuner Antenna: x1
General
– Power consumption: 310 W (Standby 0.1 W, CEC standby 0.5W)
– Power consumption (No-Sound): 26 W(ECO Mode On), 35 W(ECO Mode Off)
– Dimensions (W x H x D): 434 x 149 x 320 mm
– Weight: 7.5kg
Speakers
Monitor 200 Floorstanding Speakers
System Format
21/2 Way
Frequency Response
40 Hz – 30 kHz
Sensitivity (1W@1M)
88 dB
Nominal Impedance
8 ohms
Maximum SPL
115 dBA
Power Handling (RMS)
120 W
Recommended Amplifier Requirements
40 – 150 W
Cabinet Design
Dual chamber, rear ported bass reflex with HiVe II port technology
Drive Unit Complement
1 x  5 1/2″ MMP II bass
1 x 5 1/2″ MMP II bass mid-range
1 x 25 mm black C-CAM tweeter
Crossover Frequency
LF: 700 Hz
MF/HF: 3.3 kHz
External Dimensions (Including Grille and Feet (H x W x D))
873 x 215 x 310 mm
Weight
10.82 kg (30 lb)
Monitor C150 Centre Speaker
System Format
2 Way
Frequency Response (-3 dB)
60 Hz – 30 kHz
Sensitivity (1W@1M)
88 dB
Nominal Impedance
8 ohms
Maximum SPL
111 dBA
Power Handling (RMS)
100 W
Recommended Amplifier Requirements
20 – 100 W
Cabinet Design
Sealed cabinet
Drive Unit Complement
2 x 51/2″ MMP II bass mid-range
1 x 25 mm black C-CAM tweeter
Crossover Frequency
3.9 kHz
External Dimensions (Including Grille (H x W x D))
174 x 455 x 187.8 mm (67/8 x 1715/16 x 73/8″)
External Dimensions (Including Grille and Feet (H x W x D)
Weight
5.40 kg (11 lb 14 oz)
Monitor 100 Bookshelf Speakers
System Format
2 Way
Frequency Response
44 Hz – 30 kHz
Sensitivity (1W@1M)
88 dB
Nominal Impedance
8 ohms
Maximum SPL
111 dBA
Power Handling (RMS)
100 W
Recommended Amplifier Requirements
30 – 100 W
Cabinet Design
Rear ported bass reflex with HiVe II port technology
Drive Unit Complement
1 x 61/2″ MMP II bass mid-range
1 x 25 mm black C-CAM tweeter
Crossover Frequency
3.3 kHz
External Dimensions (Including Grille (H x W x D))
310 x 201 x 298.3 mm (123/16 x 715/16 x 113/4″)
External Dimensions (Including Grille and Feet (H x W x D))
N/A
Weight
5.12 kg (11 lb 4 oz)
Monitor MRW-10 Subwoofer
System Format
Rear ported bass reflex cabinet
Lower Frequency Limit
30 Hz (-6 dB)
Upper Frequency Limit
Variable 50 – 120 Hz @ 24 dB/Octave
Amplifier Output
100 W RMS
Amplifier Classification
Class D with Switch mode PSU
Bass EQ Profiles
Music / Movie / Impact
Phase Control
0 – 180°
Auto Sensing
>3.5 mV
Input Level Requirements
Standby after approximately 15 minutes if no signal sensed
Drive Unit Complement
1 x 10″ MMP II long throw driver
Input Impedance
>20 K ohms
Mains Input Voltage
220 – 240 Vac – 50 – 60 Hz.
Fuse Specification
220 – 240 VAC – T4AL/250VAC
Connection
2 x Stereo RCA, 1 x LFE RCA connection
12 V trigger (3.5 mm mono mini-jack)
External Dimensions (Including Grille and Feet (H x W x D))
336 x 320 x 350.6 mm (131/4 x 125/8 x 1313/16″)
Standby Power Consumption
<0.5 W standby
Weight
10.54 kg (23 lb 4 oz)
Additional information
| | |
| --- | --- |
| Weight | 58 kg |
| Carton Dimensions | 105 × 64 × 28 cm |